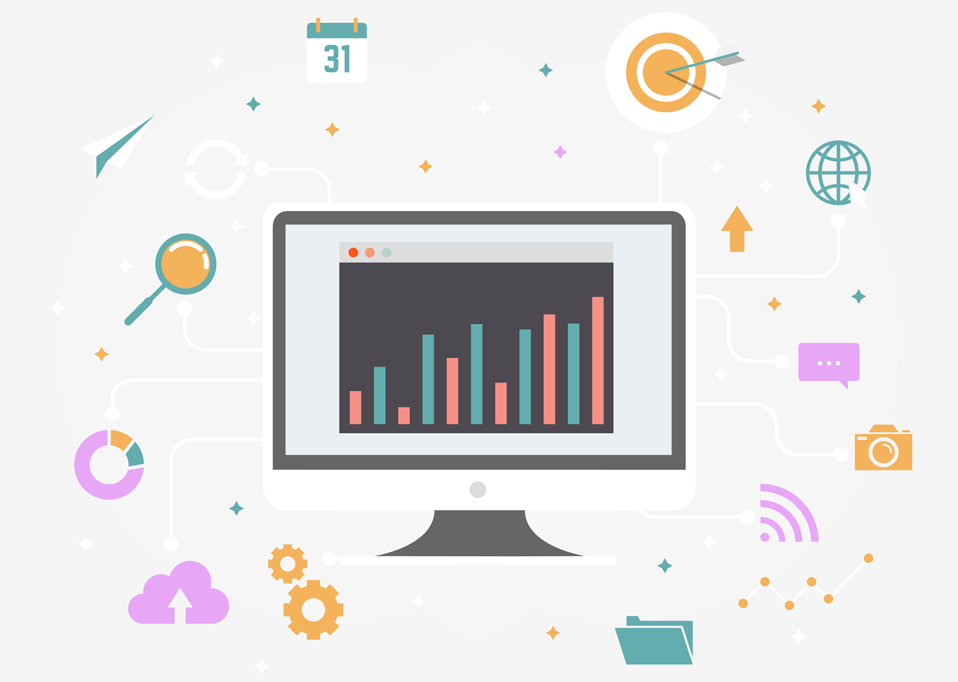 Over time, digital marketing has become a profitable way for business owners to reach their market. 35% of Singaporeans discover products through online searches. That is why many companies and brands are moving from printed advertisements to using online platforms for their marketing. Specifically, Google Ads in Singapore is one of the most common digital marketing methods done by local businesses.
Google is the world's largest network for display advertising, where ads can reach over 80% of global users. This makes the search engine a great platform for brands and companies -especially start-up ventures- to target potential customers. Here, the user is led to your website once they search on Google keywords related to your product or service within your niche.
Because many businesses are going online, digital marketing, especially Google Ads in Singapore, is very competitive. If you are just starting to create online ads for your venture, the whole process may get overwhelming. To help you in the process, here is a guide on how to run campaigns on Google Ads.
SETTING UP YOUR CAMPAIGN THROUGH GOOGLE ADS IN SINGAPORE
Once you create a Google Ads account for your business, you can move on to creating your ad campaign. To do so, follow these following steps:
1. Select Campaign Type
Google Ads in Singapore gives you five major ad types, where you can build your campaign on. These include:
Search Ads
– Advertisements that appear at the top of Google's Search Engine Results Page (SERP).
Display Ads
– Ads that are shown on different websites all over the web.
Shopping Ads
– Advertisements that appear on search engines when you type in keywords related to the product or service.
– It always shows product information, such as availability and cost and images.
Video Ads
– Ads that play on the bottom or before a Youtube video.
Universal App
– Advertisements that appear on apps for mobile platforms.
Select the ad type you want to create. This platform allows you to run multiple campaigns, so do not limit yourself in choosing one ad type and try out as many kinds of ads as you can.
2. Develop Ad Goal
As a business owner, you need to be clear about why you are running ad campaigns in the first place. Different types of ads call for different goals.
Google Ads in Singapore requests you to select the goal of your ad. Some of the standard options to choose from include: 1.) Brand Awareness; 2.) Leads; 3.) Sales; 4.) Traffic; and 5.) Brand and Product Regards.
You can also opt not to set goals for your online advertisement. However, do note that selecting a goal enables Google Ads to evaluate the success of your campaign and give the most relevant analytical feedback.
3. Specify Settings
Now, it is time to fill in the specific details about your campaign. The different aspects include:
Name
First, assign the name for your advertisement. It can only be seen by you and your marketing team, so make sure the label makes sense to you and the PPC (pay-per-click) account assessment team. When running multiple ads, differentiate the campaigns from each other.
Network
Next, decide whether you want your campaign to appear on either or both the display and the search network. Search network places the ad on the result page of Google search engine or other Google platforms. On the other hand, display network ads appear on different websites across the online web.
Location and Language
Afterwards, specify the location and language used by your target audience. Utilize Google Ads in Singapore to target potential customers within or near your area, instead of designing ads for users outside the country. If you have members of your staff that speak other languages, you may elicit their help to communicate your desired information to more possible customers.
Financial Plan
Then, set up your financial plan for your online campaign. Decide on the maximum amount you are willing to spend daily on your PPC (pay-per-click) ad. Also, specify the maximum amount you will allot on each click. Do note that the higher amount you set, the higher possibility of your ad to appear multiple times. By doing so, you can have the opportunity of more potential customers visiting your website.
Duration
Finally, Google Ads will send you a request to input how long you want your campaign to run. Specify the days you will start and end the ad. You have the option to choose 'None', thereby running your ad for an indefinite period.
4. Add Keywords
An integral part of creating Google Ads in Singapore is finding keywords that your target audience commonly searches. This platform has a Keyword Suggestion Tool that can help you in your research. Once decided, enter the keywords you wish to use for your advertisement.
For each campaign, you can create multiple ads. Make sure to focus on one specific service or product for each one so that you can enter different sets of keywords to each one. This may increase the possibility of at least one of your ads reaching many users.
5. Create Ad
One of the most critical parts of the process is creating the ad itself. It takes a lot of creativity to make your advertisement stand out amongst your competitors. If you do not have the skills in creating an online ad, ask someone from your team or hire a third party to create it for you.
Your advertising needs to stay true to your business' brand. Make sure you have an interesting graphic to capture the users' attention, as well as a compelling copy that applies your selected keywords.
6. Make Payment
The final step of the process of setting up your campaign is to make payments to activate them. Unfortunately, Google Ads in Singapore is not free. However, do not let this stop you from utilizing the platform for your business. As mentioned earlier, you can set a budget for your ads, so you can spend as much money on your online campaigns that fit your financial capability as a venture.
Once you have ensured that all aspects of your campaign are organized, click the red button on top of the Google Ads page that informs you about the payment. Click "Fix It" and proceed to input your payment details.
When setting up your Google Ads campaign, make sure to confirm your billing country and profile (including your name, address, etc.) Then, finally, input your credit card. It is best to use Auto Payment, which deducts the budget you set for your ads every 30 days or upon hitting specific goals you set.
SEVEN WOLVES FOR RUNNING GOOGLE ADS IN SINGAPORE
Managing your online ad campaigns on your own is tough. Instead of planning them yourself, as mentioned earlier, you can hire a team of experts in this particular field, to do it for you. Seven Wolves has a team of digital marketing gurus that specializes in various aspects of digital marketing. The digital landscape is continuously changing. Having people, whose sole responsibility is to map-out that landscape for you, will assist your venture moving forward.
When working with us, we take all aspects of your business, including your budget. We offer packages, where you can get various digital marketing services for your business in Singapore that is worth your money. We can help you from creating and running Google Ads to managing your SEO plan. We got you covered!
Interested? Collaborate with Seven Wolves to put your digital marketing game to another level and introduce you to a world of possibilities. Contact us today.