SEM (Search Engine Marketing) Singapore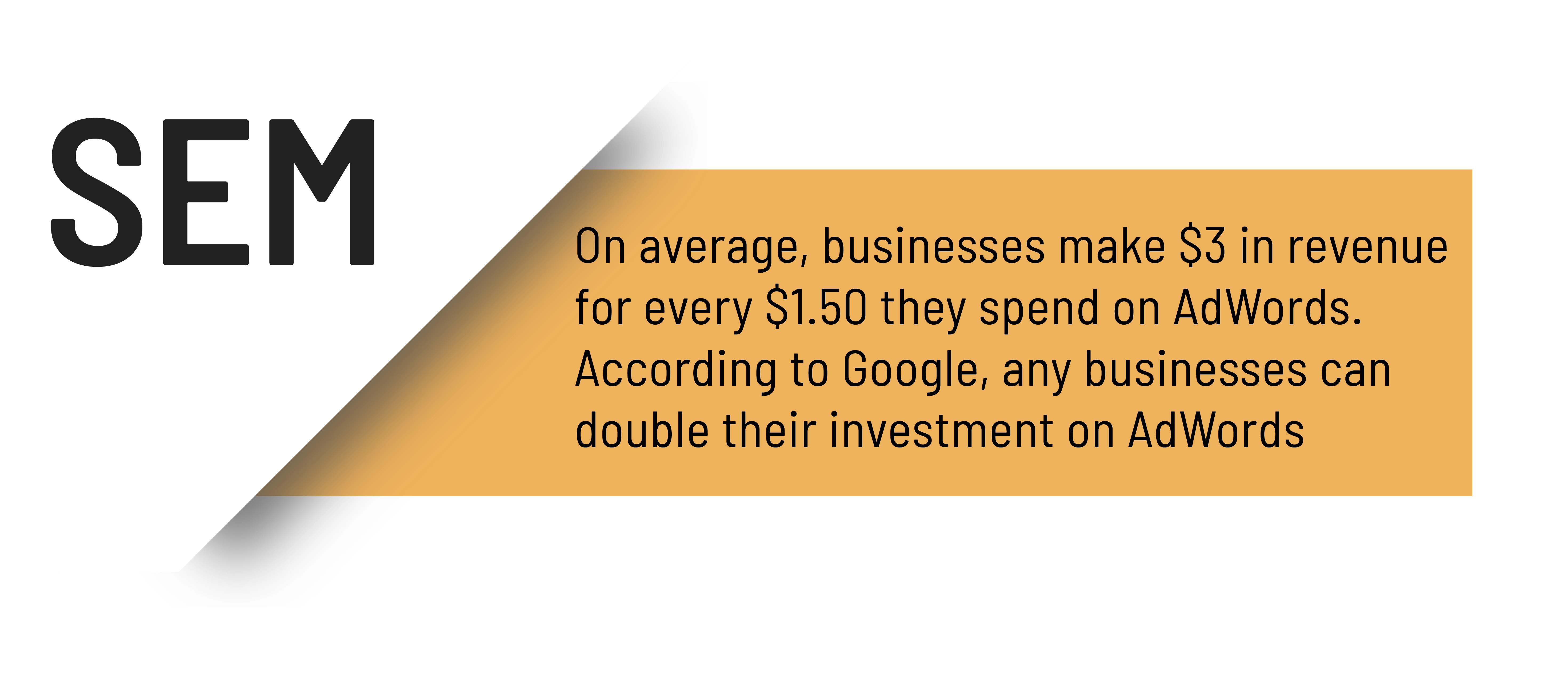 While SEO takes about 3-6months for it to be crawled by Google's bots to increase your page search rankings on Google. As for those who want instantaneous results,
SEM

or known as

Search Engine Marketing

can make your ads appear in the first page of google search Singapore in just a few days time, simply by paying for ads.
Benefit of doing SEM (Search Engine Marketing) Singapore
It Generates Immediate Results
Search Engine Marketing / SEM is a shortcut for you to get to the first page of Google Singapore by paying for advertisements and bidding for the right keywords that your audience usually search for. SEM, till date is one of the fastest to launch traffic strategies out there.
SEM Brings in More Qualified Leads
Generating Traffic is good, but generating the right traffic is even better, one of the biggest benefits of SEM is the ability to bring in the right traffic. With SEM, you have the ability to create a customized audience that only they can see your ads.
It Gives You More Competitive Data
In addition to getting insights about your own customers, SEM can deliver insights about your competitors. By checking your competition's ads and comparing their targeted keywords to yours, you can increase the effectiveness of your own campaign.
SEM Gives You the Greatest Flexibility
The greatest benefit of SEM is that it gives your campaigns flexibility like no other channel (outside of display). Ads can be customized by audience, type, and even location. Ad budgets can be as small or as large as needed to maximize results