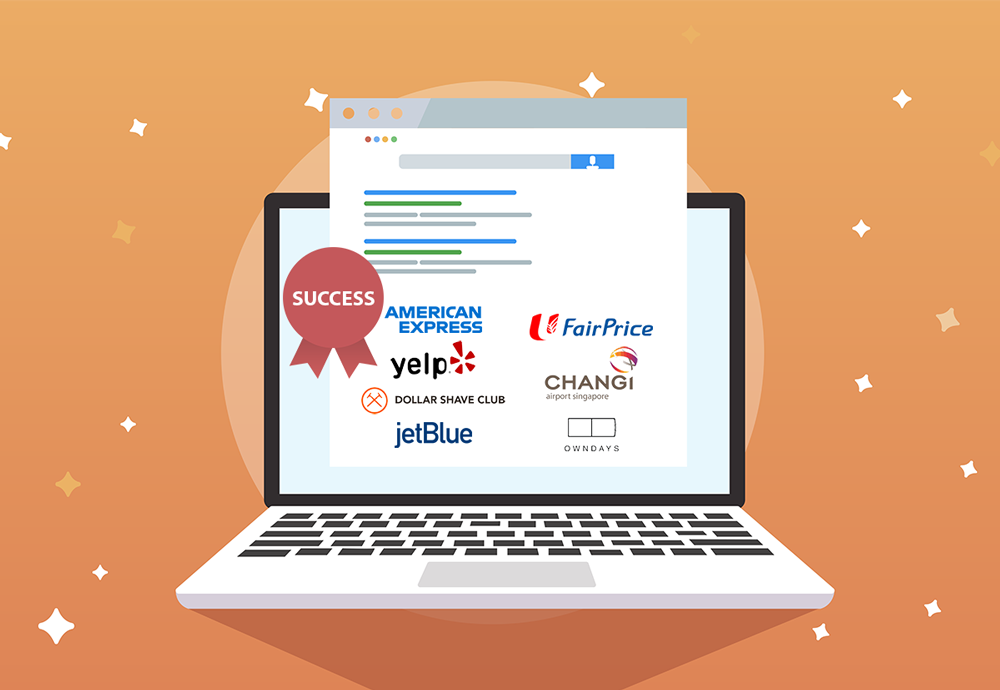 By now, you probably know how much digital marketing can help a business attract and maintain a steady stream of customers. If you're a business owner and your venture still hasn't used online platforms, you might be missing out on its perks. With that said, it's never too late to start utilizing this method of marketing.
It's understandable if you are hesitant to apply digital marketing techniques to your business. However, as we are living in a fast-paced, digital world, you need to give your business tools to keep up with the demand of the times. You would never know what possible market you can tap into once you go online. Digital marketing is flexible and can adapt to cater to the needs of your venture. 
If you are still on the fence about digital marketing, here's something that may help to make up your mind. These are stories of businesses that found significant success after investing in digital marketing. Also, take note that these businesses are from different industries, proving that any venture can gain a lot from digital marketing.
Digital Marketing Success Stories
American Express
A part of digital marketing is engaging customers through informative content. Though it doesn't mean you need to create online content yourself, take the financial service company American Express for example. For their Open Forum website, the company invites guest authors from a variety of sectors to share their knowledge. This results in a site filled with valuable content that attracts an audience of potential clients. American Express created a following and online community for their business, increasing inquiries for their services.
Yelp
A company that used a similar approach to American Express is Yelp. Many review sites already exist, though Yelp differentiated itself by incorporating a social element to their site. Their reviews come from real people and let users constantly update reviews. Also, they cover a wide range of establishments, making them a one-stop-shop for everything you need. This makes a trustworthy brand and community to subscribe to. As a result, Yelp has gained 160 million visitors per month.
Airbnb
Airbnb has revolutionized how we travel and look for accommodations. For its digital marketing, the company utilized various social media platforms. They rely on user-generated images and videos from Facebook, Twitter, and Instagram to highlight the accommodations found on their site. They feature city guides and how-to videos for owners that want to get their place on the platform. As people prefer seeing photos of the place they would go to, Airbnb uses Instagram and posts compelling images of different travel locations worldwide. In 2015, an Instagram campaign by the company garnered 13.3 million interactions and increased their followers by 341 percent.
JetBlue
A common mistake for businesses that use digital marketing is publishing self-promotional materials only. The popular discount airline JetBlue uses social media to keep their followers engaged by the services they provide. Instead of only using Twitter as an announcement wall for discounts and special offers, they use it to provide customer service. They reply to their customer directly about questions the official account is tagged in. JetBlue prioritizes a balance of self-promotion materials and valuable information for their followers. As a result, many customers choose the company for their flight needs.
Dollar Shave Club
Dollar Shave Club, a company specializing in personal grooming products, became viral for their launch video. In the said video, the company shuttered the "buttoned-up" image of the industry they belong in. Afterward, they continue sharing humorous content such as "Is It Bad to Pluck Nose Hairs with My Fingers?" and "Do I Really Need to Wash My Hands After I Pee?" The brand proves that having a little fun can engage more customers with your brand. The company currently has over a million subscribers online.
Digital Marketing Success Stories in Singapore
Digital marketing does not only work for big and established companies. There are smaller local businesses in Singapore that have effectively utilized online platforms to promote their product or service. Here are some examples of them:
NTUC FairPrice Supermarket
This leading supermarket brand uses their social media to engage their customers with different types of content. One way they do so is by sharing personal stories of their staff, showing that the brand cares for its employees. Also, they post instructional videos of dishes their customers can cook with products found in their store. Their marketing efforts prompt customers to keep coming back to their store, to try out new recipes or support a business that gives importance to its people. 
Singapore's Changi Airport
Singapore's national airport is a great example of an unlikely company that capitalizes on social media for their digital marketing. Changi Airport brands itself with the luxurious jet-set lifestyle through an Instagram account with an aesthetically stunning feed and a blog post where they share useful articles and guides around Singapore. With this, many tourists, local and foreign, flock to Changi Airport for the flight needs.
OwnDays Singapore
OwnDays uses their online platforms to not only establish themselves as an spectacle retail shop but an authority in all things optical. They share information with their customers such as eating habits to promote great eyesight. The brand also shares content from customers who used their products and collaborate with other complementary brands such as fashion retailer ZALORA. Digital marketing gave way for the business to expand through collaborations, which then increased the viewership of their product.
Those are only some businesses, both local and international, that gained the fruits of their digital marketing efforts. As more brands are going digital, the market has become more competitive. To set yourself apart from your competitors, you can hire the help of experts to grow your presence online.
Seven Wolves Digital Marketing for Business in Singapore
Managing your business' digital marketing strategies on your own is tough. Instead of managing them yourself, as mentioned earlier, you can hire a team of experts in this particular field, to do it for you. Seven Wolves has a team of digital marketing gurus that specializes in various aspects of digital marketing. The digital landscape is continuously changing. Having people, whose sole responsibility is to map-out that landscape for you, will assist your venture moving forward.
When working with us, we consider all aspects of your business, including your budget. Seven Wolves offer packages, where you can get various digital marketing services for your business in Singapore that is worth your money. We can help you from creating your online platform and SEO optimization, to running social media ads and campaigns. We got you covered!
Outsourcing people to do digital marketing for you keeps you from the trial and error stage and gives you time to take better care of the other aspects of your business. We do it right because digital marketing is our business, and our business involves growing yours to new heights. Seven Wolves will help you thrive in digital marketing's ever-changing landscape, and to do it better than anyone else.
Interested? Collaborate with Seven Wolves to put your digital marketing game to another level and introduce you to a world of possibilities. Contact us today.