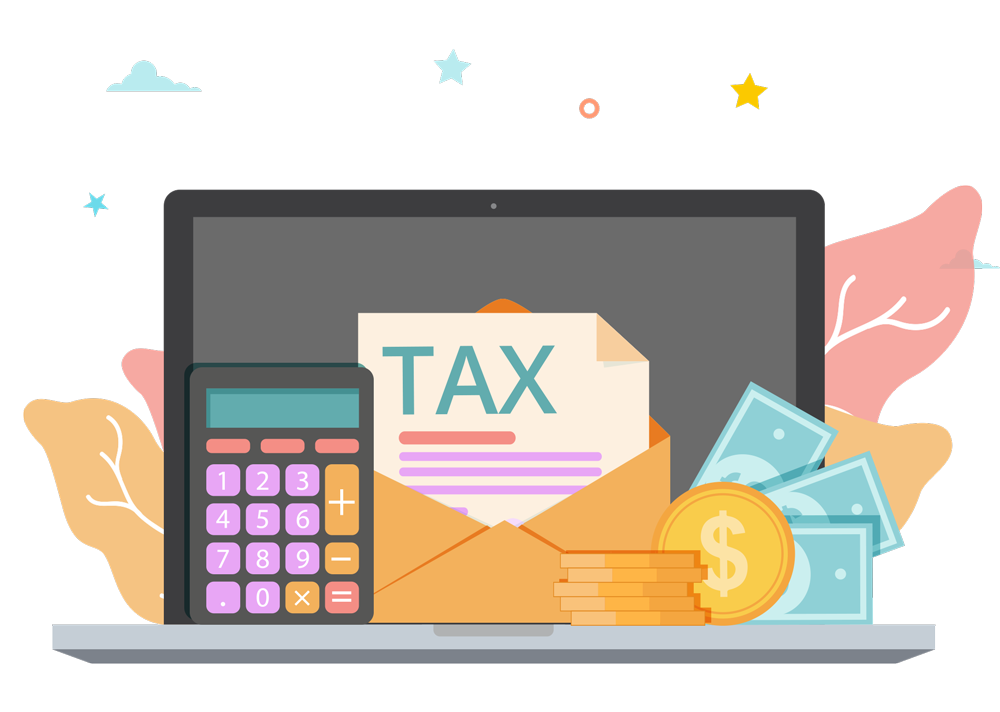 Several aspects come with establishing a business in Singapore, from your business structure to your office location. One of the most vital things to put your focus on is your company's finances; this includes taxes. When we talk about taxes, it is not just about what you pay from your revenue. This also comprises the tax that your customers pay from their end. Known as the Goods and Services Tax (GST), this tax is placed on nearly all products and services of ventures in Singapore. 
What is GST in Singapore?
Goods and Services Tax (GST) is a consumption tax charged on local and imported goods and services in Singapore. Other countries refer to it as Value Added Tax (VAT). It's an indirect tax applied to the selling price of products and amenities of GST-registered businesses. The current GST rate is 7%.
As established, GST in Singapore is charged on the customer's end. There's nothing to worry about as GST doesn't become a cost to the business. Instead, the company serves as a tax collecting agent on behalf of the government.
What Does GST Mean for Business in Singapore?
If you're a GST-registered company, you must collect the tax from customers for the goods and services they acquire. The collected tax is then paid to tax authorities quarterly, through Goods and Service tax filing. For example, if your product costs SGD 300, you charge your customer SGD 321 (initial price + 7% GST). 
Is GST Required for All Businesses in Singapore?
Businesses aren't automatically registered for GST in Singapore. With that said, companies are continually assessed if they have met the condition to be GST-registered. GST registration divides itself into two categories, compulsory and voluntary registration.
Compulsory Registration
A venture registers for GST compulsory due to the following conditions:
Retrospective Basis. Suppose your business has more than SGD 1 million taxable turnover in the past 12 months.
Prospective Basis. Suppose your business reports sales and expects more than SGD 1 million taxable for the next 12 months.
Once your revenue exceeds SGD1 million, you need to submit a GST application to the Inland Revenue Authority of Singapore (IRAS) within 30 days. Failure to do so, in the given time frame, results in penalties accordingly. 
Voluntary Registration
If you do not fall under the mentioned conditions, you may still undergo voluntary registration for GST in Singapore. If your venture seeks taxable supplies, then you may opt to register for GST. With that said, there are additional conditions for voluntary registration compared to when done compulsorily. 
Once your business is registered voluntarily, you must retain the registration for at least two years, complying to GST regulations. This includes the quarterly filing to tax authorities and maintaining all business records for at least five years.
Registration Exemption
If you only provide zero-rated products and services, you can apply for registration exemption, even if your taxable turnover exceeds the registration limits. Zero-rated supplies are goods that are subject to 0% GST,  if they fall within the provisions under the GST Act.The IRAS usually approves such applications given the following conditions:
More than 90% of your taxable products or services are zero-rated
Business' input tax is greater than its output tax
Registration Cancellation
You may opt to cancel your registration for GST in Singapore due to the following reasons:
The business closes
The business is sold as a whole to another person or company
The business' sales do not exceed SGD 1 Million
For cancellation, you need to submit an application, along with other documents, to the tax authority within 30 days from the date of termination.
GST in Singapore and Types of Supplies
GST in Singapore classifies goods and services into Taxable Supplies and Non-Taxable Supplies. They are then further categorized as:
Taxable Supplies
Standard-Rated Supplies (7% GST)
Zero-Rated Supplies (0% GST)
Non-Taxable Supplies
Exempt Supplies (GST is not applicable)
Out-of-Scope Supplies(GST is not applicable)
To know which goods and services fall under these classifications, you may check out this breakdown on the IRAS website.
Regardless of where your business falls under, the most crucial part of selling your product is marketing. As most of the target market go online to shop, it will be vital for your venture to keep up, especially against your competitors. 
There are various ways for you to start utilizing digital marketing for your business. You can do it by yourself and learn from the abundance of sources online. You may also have an in-house team to create campaigns for your product or service. However, not everyone has the time and resources to do either. Fortunately, many digital marketing firms lend their expertise to help your business move forward. One of these is Seven Wolves.
Seven Wolves Digital Marketing for Business in Singapore
Managing your business' digital marketing strategies on your own is tough. Instead of managing them yourself, as mentioned earlier, you can hire a team of experts in this particular field, to do it for you. Seven Wolves has a team of digital marketing gurus that specializes in various aspects of digital marketing. The digital landscape is continuously changing. Having people, whose sole responsibility is to map-out that landscape for you, will assist your venture moving forward.
When working with us, we take all aspects of your business, including your budget. We offer packages, where you can get various digital marketing services for your business in Singapore that is worth your money. We can help you from creating your online platform and SEO optimization, to running social media ads and campaigns. We got you covered!
Outsourcing people to do digital marketing for you keeps you from the trial and error stage and gives you time to take better care of the other aspects of your business. We do it right because digital marketing is our business, and our business involves growing yours to new heights. Seven Wolves will help you thrive in digital marketing's ever-changing landscape, and to do it better than anyone else.
Interested? Collaborate with Seven Wolves to put your digital marketing game to another level and introduce you to a world of possibilities. Contact us today.