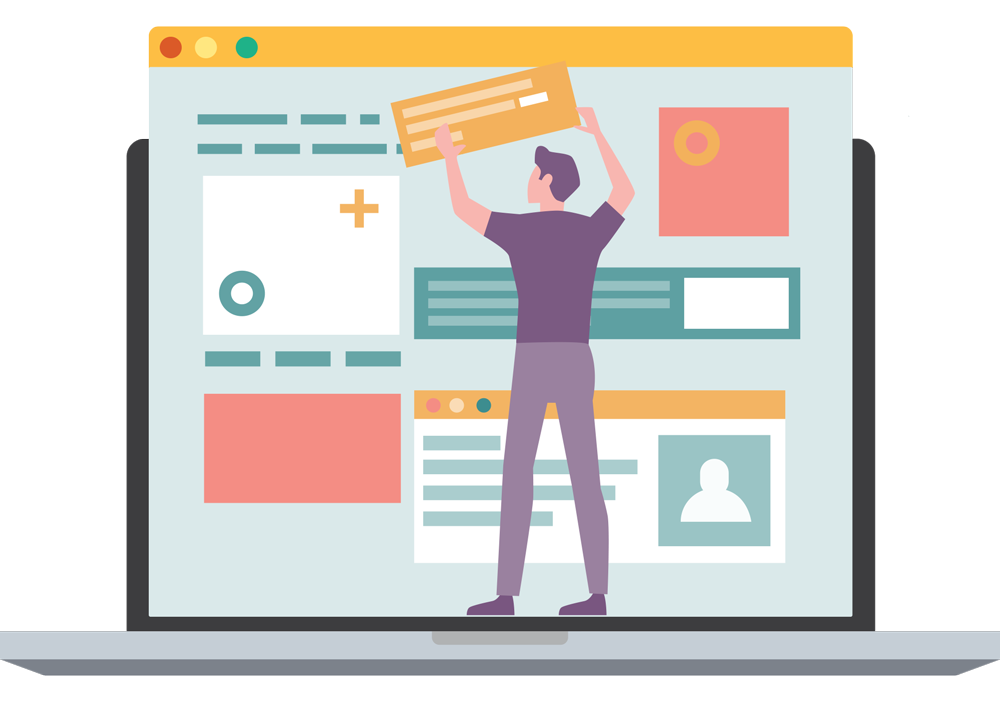 In an age where digital marketing surpasses traditional advertising, many businesses are trying to strengthen their online presence. A part of that process is creating a great website to promote your product or service. When used correctly, a website can be your greatest tool for digital marketing. Having an exceptional site helps your business grow in several ways.
Other than improving your online presence, a website allows you to interact with your current and future customers. You can share news among customers regarding your venture such as new products or discounts. Also, it's a way to give information related to your product or services through blog posts and infographics. As you're giving valuable information through your website, you are establishing brand authority and increasing trust among your customers. It can then lead to more conversions, either through sales or inquiries.
By now, you might be starting to plan how your website would look like. Here are some qualities of a good business website to help you get started.
Qualities of a Good Website for Digital Marketing.
1. Simple Design and Easy Navigation
You might be thinking that a more creative website sets you apart yourself from your competitors, that's true to some extent. However, having an excessive website design distracts your customer from your product or service. Also, it will be harder for the user to search for the information they're finding, which increases the risk of them leaving your page.
Always keep your customer in mind when designing your business website (this applies to all qualities). Take special care arranging and categorizing information that you find helpful for your users, such as recent posts and recommendations. A simple home page that displays these important details is enough to differentiate your business from others.
It doesn't mean you can't be creative with your page. Some industries call for a simpler layout, while others allow more artistic liberty. With that said, always remember, as the old saying goes, "the customer comes first."
2. Mobile and Browser Responsiveness
Website optimization includes making it mobile-friendly. More than 50% of internet users surf on mobile, and more than 80% switch from computer to mobile. A good business page can be viewed in any screen size, without distorting images, and all function buttons working. Once your website's up, check the page on different devices, mobile phones, tablets, laptops, and desktop computers, and make sure it all looks the same.
Other than different devices, your website should also work in different browsers. Certain operating systems aren't compatible with specific browsers. Check the interface on common browsers like Chrome, Firefox, Opera, and Safari, and adapt your page to match.
3. Fast Loading Speed
No one wants to wait for a slow site. A long loading time may turn off your customers and drive them to leave the page. A fast website improves not only the user's experience but also your search ranking. Many search engine algorithms detect webpage loading speed, so a poor page performance can negatively affect your site's ranking. To shorten the loading time, you may limit the files or make its size smaller before uploading.
4. Website Security
If you're selling a product on your website, put extra effort into securing your website with an SSL certificate. Secure Sockets Layer (SSL) is a protocol that keeps internet connection secure and guards any sensitive data between two systems. It is best to ask help from an expert to establish this aspect of your page.
5. Clear Call to Action
Digital marketing is not just about increasing awareness for your brand, but it's all about conversions. You want your customer to perform certain actions, whether it's buying your product or inquire about your service. As it's the first place they go to, make sure your website states a clear call to action that encourages your customer.
For example, after describing your product, you can tell them how they can buy or inquire about the item. You can also add short, yet persuasive, calls to action at the end of blog posts.
6. Search Engine Optimization (SEO)
One of the buzzwords in digital marketing is SEO. Search Engine Optimization (SEO) helps your website get to the first page of the search engine results page (SERP) once the user enters a keyword related to your website. It provides more exposure to your brand from target customers. However, over-optimization can also hurt your website's SEO. You may want to hire an SEO expert to make sure your page is search engine friendly.
7. Social Media Marketing
Digital Marketing does not only involve a website. Many potential customers can be seen on various social media platforms, and utilizing them helps your business moving forward. You can use different platforms such as Facebook, Instagram, and Youtube, and integrate them into your website. Maintaining a consistent presence in social media helps to keep your brand top in mind. It's also a good way to directly interact with your customers and redirect them to your website.
8. Branding and Contact Information
Again, building trust can help customers buy your product or service. A way to do so is by stating some basic facts about your business. It may include the vision and mission of your business or a background story of how you established your venture. To help customers see your product clearer, you may add several high-resolution images of it. If you're in the service industry, you may want to add testimonials from previous clients. With that said, make sure to leave this section short but concise.
Furthermore, make sure to add contact information for customers. You may add contact numbers or an email address. To make it easier for the user, you may add a contact form section on your website. Remember to put these details somewhere the user can easily spot, regardless of where they are on your page. Also, make inquiries easy for them. Place numbers or emails as links, which they can click, rather than put them in images. For contact forms, limit the required fields they need to fill out.
Those are only some qualities of a great website for digital marketing. However, more factors go into creating an effective business page, especially on the technical side. Unless you have a background in creating websites, you may find it hard to plan one from scratch. Also, not all business owners have the time and resources to create a site on their own. Luckily, there are several digital marketing firms, like Seven Wolves, that give their expertise to help your business grow online.
Seven Wolves Digital Marketing for Business in Singapore
Again, managing your business' digital marketing strategies and website on your own is tough. Instead of managing them yourself, as mentioned earlier, you can hire a team of experts in this particular field, to do it for you. Seven Wolves has a team of digital marketing gurus that specializes in various aspects of digital marketing, including website design. The digital landscape is continuously changing. Having people, whose sole responsibility is to map-out that landscape for you, will assist your venture moving forward.
When working with us, we take all aspects of your business into consideration, including your budget. Seven Wolves offer packages, where you can get various digital marketing services for your business in Singapore that are worth your money. We can help you from creating your online platform and SEO optimization, to running social media ads and campaigns. We got you covered!
Outsourcing people to do digital marketing for you keeps you from the trial and error stage and gives you time to take better care of the other aspects of your business. We do it right because digital marketing is our business, and our business involves growing yours to new heights. Seven Wolves will help you thrive in digital marketing's ever-changing landscape, and to do it better than anyone else.
Interested? Collaborate with Seven Wolves to put your digital marketing game to another level and introduce you to a world of possibilities. Contact us today.